Award-winning Youtubers Over 25 have officially announced their split as a group after over four years together.
The four-girl group have created a loyal following thanks to their relatable content around everyday life.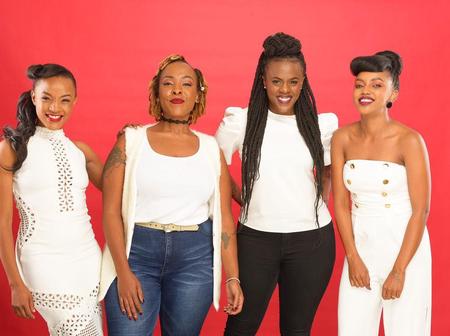 Among their biggest achievements include winning the 2018 BAKE awards and speaking at a TEDx talk.
The members of Over 25 include Shikkie, Julia Gaitho, Ivy Mugo and Lornzie Muchemi and they have curated 100 videos under their name.
"After several years of building this brand, it is now time to say goodbye. Cheers to the good times. On to the next chapter of our lives. 😭 Thank you to our fans. See you on our individual pages," wrote the group a few minutes ago.
The four have each built an audience around each of their individual pages so the transition won't be that drastic.
Ivy, in particular, has grown exponentially online after introducing her financial bone to the world in form of her new baby 'Money Monday' which has received a lot of love online.
We wish the girls all the best in their future endeavours.