Renown comedian Chebet Ronoh is the latest influencer to receive Youtube's silver plaque and she couldn't hold back the tears.
The funny girl who has been breaking necks with her new fitness journey has added another win to her cart.
Taking to her Instagram page, Ronoh showed off the stunning silver plaque in an emotional video.
"I just want to thank everyone who has ever subscribed to my channel. This means alot. Its been since 2018, and it feels really dope, thank you so much and to many more," she said.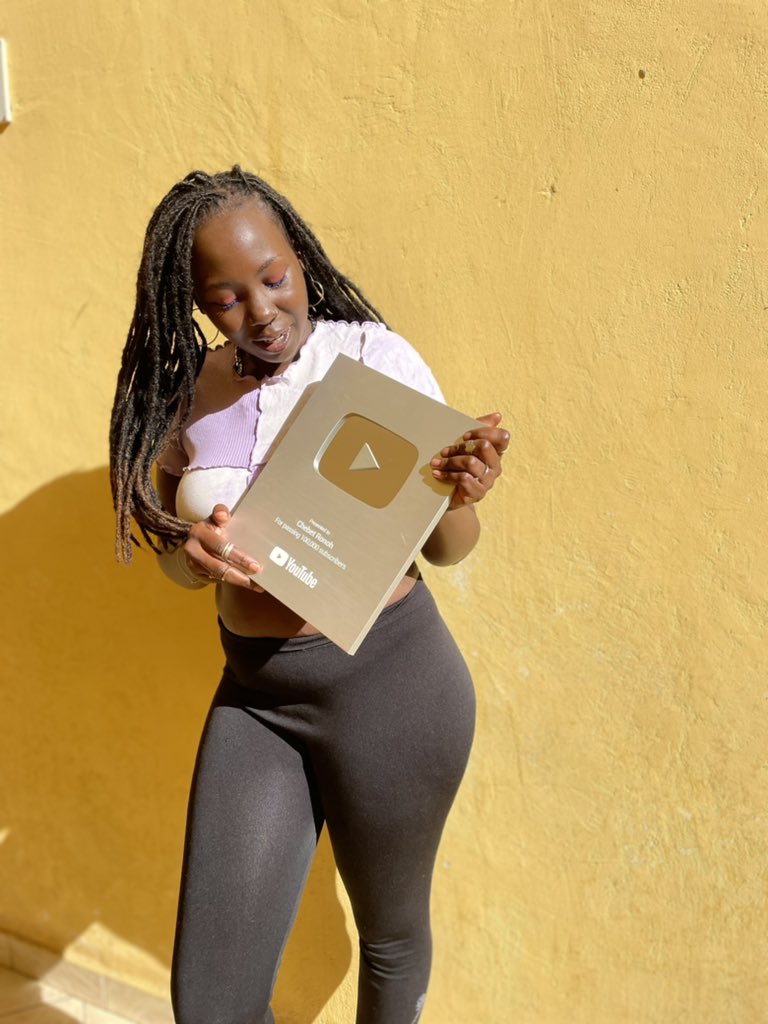 "I have no words!!! WE DID IT. Im literally crying!!! GOD THANK YOU SO MUCH THANK YOU FOR 125k," she added.
Ronoh has been a content creator and comedian since 2018 which landed her radio host job with NRG at 18 years, followed by a short stint at Homeboyz radio.
Her Silver plaque comes just weeks after famous girl group Over 25 also received theirs.