Yesterday marked 18 years since the passing of renowned hitmaker E-Sir in a tragic road accident and Nameless wasn't left behind in remembering his old friend and colleague.
The two created timeless musical masterpieces that are still played in the clubs today, for example, Boomba Train.
Recounting E-sir's tragic passing has never been easy for Nameless but he always ensures the memory of his friend lives on.
Taking to his social media pages, Nameless announced that he went to visit E-Sir's grave. According to Nameless, it still hurts as he recalls that fateful Sunday morning back in 2003 when they were heading back to Nairobi after a successful show in Nakuru before their car lost control hence causing E-sir's untimely death.
"Went to visit Esir's grave with afew close friends and family! Exactly 18years ago On that fateful Sunday morning after an amazing show in Nakuru as we were driving back to Nairobi for another gig the car lost control and we lost you and Kevin. It still hurts to just remember that moment because it didn't make sense. We had had the best show together that night as we started touring together. We knew we were taking over the industry!we could feel it!! We knew we were synergized as a team. We knew we were on to something big .then just like that you left," he started.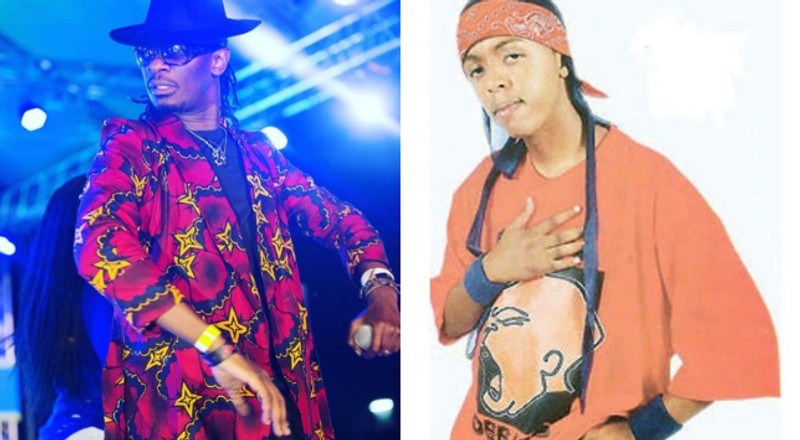 He recounts how difficult it was relaying the news of E-Sir's death to his mother.
"It was so hard to go meet your mum and tell her I couldn't save you! She trusted me as your big brother to always take care of each other in the industry😓🙏🏿💔!! Still doesn't make sense 💔but I will always carry your postive vibe in me and my music. To this day I meet people who tell me how painful it was to loose you even if they had never met you.You were such a positive influence to those around you and those that knew of you. You continue to inspire new generations of artists! You did so much in such a short time! This year you would have been turning 40🙏🏿…I can only imagine what it would have been like to celebrate the fourth floor with you 🙏🏿…rest well bro!! We continue to celebrate you! #EsirForever #18yearsmemorial #16march2003 we lost a friend, a brother, a leader an amazing artist a KenyanIcon," wrote Nameless.
Truly we lost a legend, but his memory lives on. RIP E-Sir.