The OG Khaligraph Jones has taken a bow where Youtube popularity is concerned and given credit to award-winning artist Bahati.
This is after Khaligraph released his new song 'Nikwa Ni Shoke' on the same day Bahati was releasing his popular album 'Love Like This' despite Bahati warning artists to hold off on releases.
"HAHAA NANIKASEMA MTU ASITOE WIMBO HII NI TIME YANGU HAWAKUSKIA. I Told This Musicians not to Dare Release their Songs Because I will be Taking Over the Airwaves With My New Álbum #LOVELIKETHIS… Lakini @khaligraph_jones akanidharau Juu Ameunga anadhani hii Vita Ya Misuli na Muscles Kwa Gym 
 !!! Please Go and Watch his New Song BCoz I dont See him any where on Trending.. BAHATI is Number 1, 2 & 3 Mnaonaje? Nitoe ingine ama nitulie Kwanza??? 
" wrote Bahati on his social media pages as a mockery to Khaligraph.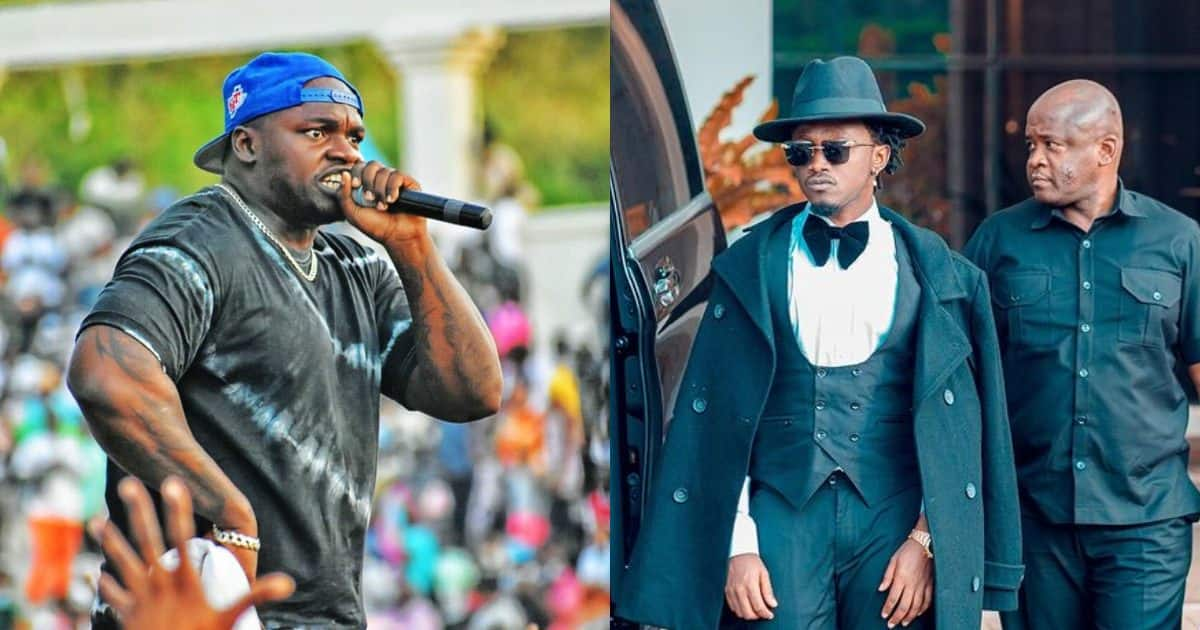 Khaligraph Jones has taken to his Instagram page to give props to Bahati for holding down a new streaming record in the 254.
"Hahaha Leo Umeshinda, Nimekuachia YouTube. Sitabishana, You win," wrote Khaligraph.
As it stands, Bahati's song with Nadia Mukami dubbed 'Pete Yangu' is on the brink of hitting a million views in just three days of its release, while Khaligraph's hasn't reached 500,000 views yet.