Fashion is a part of us. Whether you follow trends closely or not, you subconsciously make a decision to pieces items of clothing together every time you're looking for something to get dressed in from your collection. Some people just care more about what they're seen in than others. Sure, times are hard (sometimes) and you may think that you don't have the budget to look good everyday but there are simple stylish hacks that you can put together without spending an extra dime. If you're one of those who would like a few tips, this, right here, is for you. There are plenty of  fashion bloggers in Kenya, sure, but here's a look at some of the fashion blogs (and bloggers) from the 254 that you've gotta check out!
1. Sharon Mundia (AKA This is Ess).
For quite a while, Sharon has been the go-to gal when it comes to fashion matters.  She has different and exciting ways to wear one piece of clothing. I remember taking notes on how to wear the double slit long tops (is there a specific name for these?) She's a sweetheart to her followers and never lacks content on her blog Thisisess.com; a blog so successful it was rated amongst the best in Africa.
2. Silvia Njoki
Fans of Nairobi Diaries probably spotted her in the first season but that's not all she's known for. Silvia Njoki is a force to reckon with. She has won and been nominated for several awards for her blog Style by Silvia. Her biggest achievement yet (in my opinion), being nominated for Favorite African Blogger at the 2016 Nickelodeon Kids Choice Award where she was nominated alongside other top fashion bloggers from the continent.
She created the blog in 2013 as she experimented different looks on her daughter, also born that year, but it gradually evolved into a more fashion oriented vehicle for sharing her personal style on the social media scene.
Just so you know how serious Silvia is about fashion, she actually studied fashion styling at University of the Arts London, and Nuova Accademia di Belle Arti Milano, Italy. As a fashion writer she has contributed to the ARISE Magazine, London, the Standard Media Group and present day, she writes for Nation Media Group. Silvia Njoki is also the founder of Style Yetu.
3.  Joy Kendi
Joy Kendi revealed, in one of her interviews, that she had been struggling with dyslexia, which is quite hard to picture for obvious reasons. She makes the big chop look so effortless and chic and the fact that she has a banging body and is a gorgeous girl makes it easy for anyone to keep scrolling through her pages; whether Instagram, her You Tube or her blog. Just Joy Kendi has different things that you can check out. If you're a fashion lover and a foodie as well, then you're in luck!
Not only that, she also has life hacks under DIY (Do It Yourself).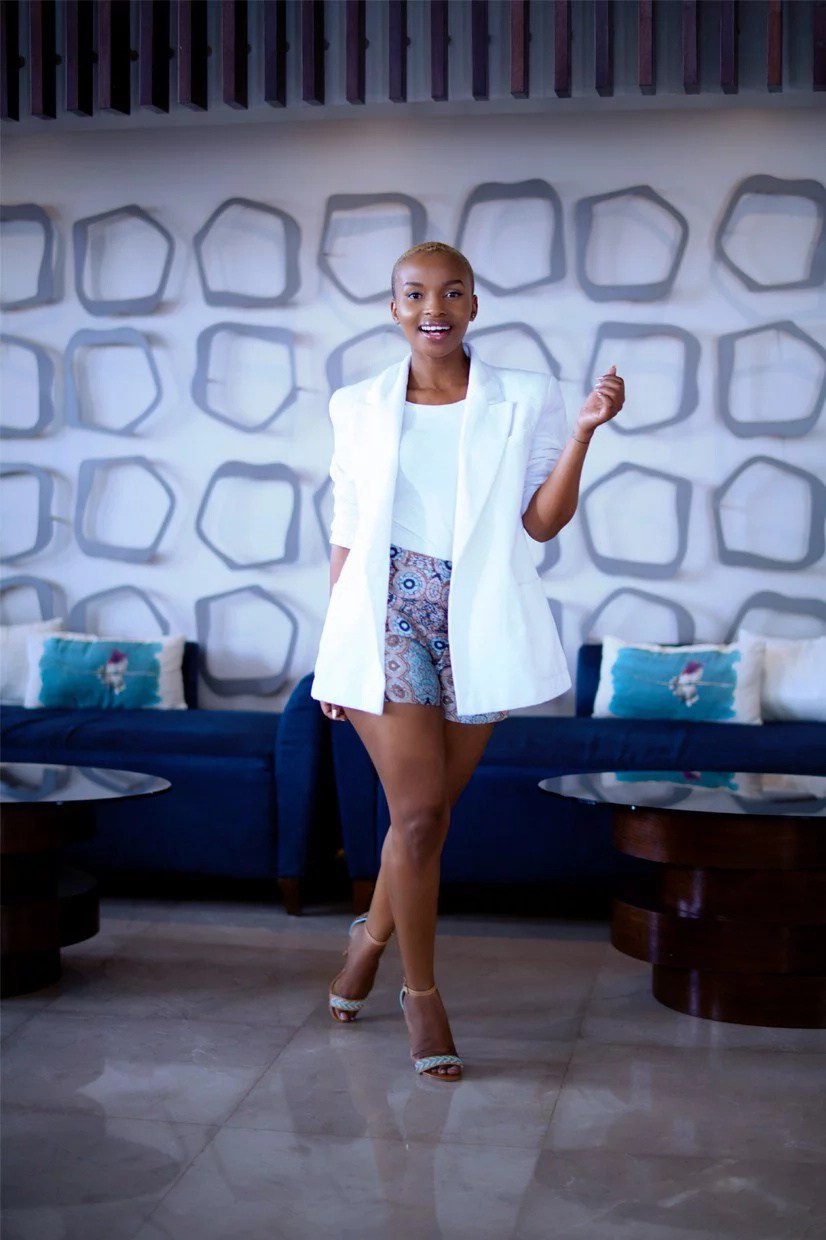 4.  Nancie Mwai
I only came to learn of Nancie Mwai last year but her blog became one of my faves. Not only does she have tips for style and fashion lovers, she also has tips for any bloggers (under Blog Better), regardless of what they write about.
Nancie has a degree in Marketing but she has always loved fashion and dreamt of becoming a professional fashion designer.
5. Jackline Terry 
What makes Jackline's blog, Lehautestyle so interesting is probably the section where she has Men Style Monday, which she is dedicated to finding tips because, she says, she didn't want her blog to be only about women. She also has a section on "Hijabi Fashion". From her choices and her attention to detail, I think it's safe to say that she knows what she's doing!
6. Stella Charles 
Stella is an Industrial bio-technologist and microbiologist by profession. She is inspired by Mel Ottenberg, who she says, "…sense of style and creativity is just an inspiration on its own." SHe also quotes Victoria Beckham's journey as an inspiration to her. Her blog, The It Girl, has style and fashion tips as well as reviews of places she has been to in the 254.
All Stella needs is a better camera (and/or photographer?)