Fast-rising influencer and Tiktokker Azziad Nasenya has come out to spill the beans about fake friends.
Taking to her social media accounts, Azziad revealed that she has had her share of fake friends and has learned how to sieve the chaff from her circle.
Advising her fans, Azziad said, " You want to know if your friends are real, come up with a scenario, fake it, put yourself in trouble and you will see how many people are going to stand by your side or stick by your side. You would actually be shocked!"
"If you find real people keep them because they are hard to come by," concluded Azziad.
This I true for many people and something she underwent in the public eye after she went viral. As we can all remember, one of her friends shared her number online and she started receiving all sorts of calls and messages and inevitably got bullied because of it.
"People sent me encouraging messages, others added me on WhatsApp groups, trash me and then remove me," she said.
She is not the only one to learn the lesson the hard way.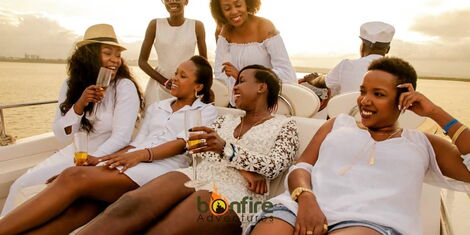 One famous name that comes to mind is media personality Jackie Maribe who lost many friends after facing murder charges alongside her ex-fiance Jowie Irungu.
"People I thought I was very close to. I even heard that some did public statements, disassociating themselves from me. People we were seen on holiday with. Being told we're squad goals and things like that. I will be very honest with you, I have like two female friends to date who stood by me from the beginning," Maribe stated.