Celebrated power couple Rashid Abdalla and Lulu Hassan have kept Kenyans glued to their screens for prime time news thanks to their professionalism meshed with on-screen chemistry.
The beautiful couple that has been married for about seven years is blessed with three children. They radiate the kind of love most people can only dream of.
They have changed the game when it comes to Kenyan journalism as it has never before happened in Kenya.
While working together with your spouse has been described as a chore to many, the two make it seem effortless and seamless. This has kept viewers glued to Citizen Nipashe throughout.
One thing that has contributed to their widespread fame is the matching attires they wear when delivering the news.
The outfits which mostly have an Ankara feel to them have garnered so much praise from Kenyans at large.
Check them out below.
The Yellow Theme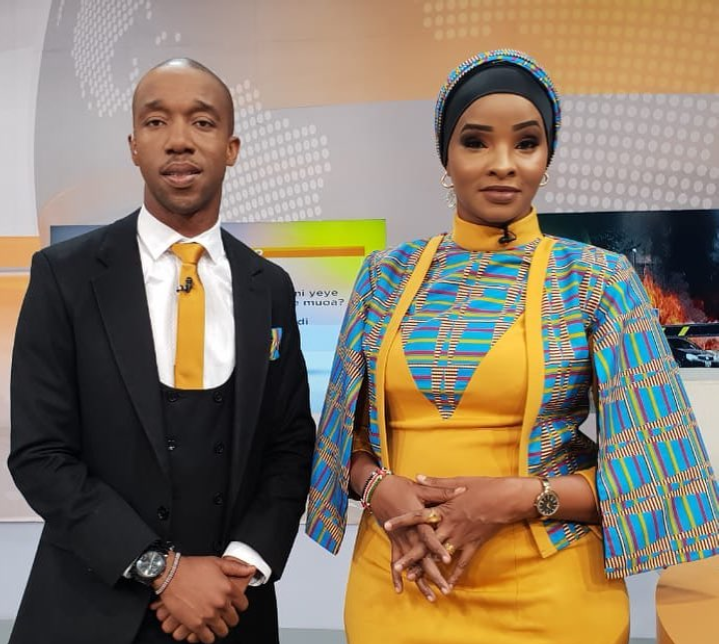 2. The Red attire
3. The Purple Theme
4. The Traditional theme in black with pink accents.
5. The Pilot Theme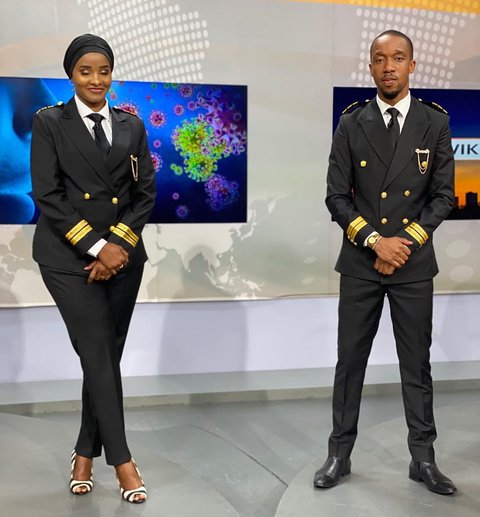 In their latest news briefing, the celebrated couple announced that they would be wearing outfits to honour specific people who are combating the Coronavirus pandemic.
They started the series with matching pilot clothes that blew up the internet. While completely slaying in the look, it is a good gesture as pilots were among the first group of people risking their lives when COVID-19 first broke out.